Service since 1880
Tallberg Group has served Finnish industry and trade companies for 140 years. The parent company Julius Tallberg Corporation and the independent subsidiary Julius Tallberg Real Estate Corporation form the Tallberg Group. The group's turnover is approximately EUR 190 million, and it employs 12 people. We share facilities in Espoo.
Today, the group focuses on the ownership and development of commercial properties and the management of significant share and capital assets.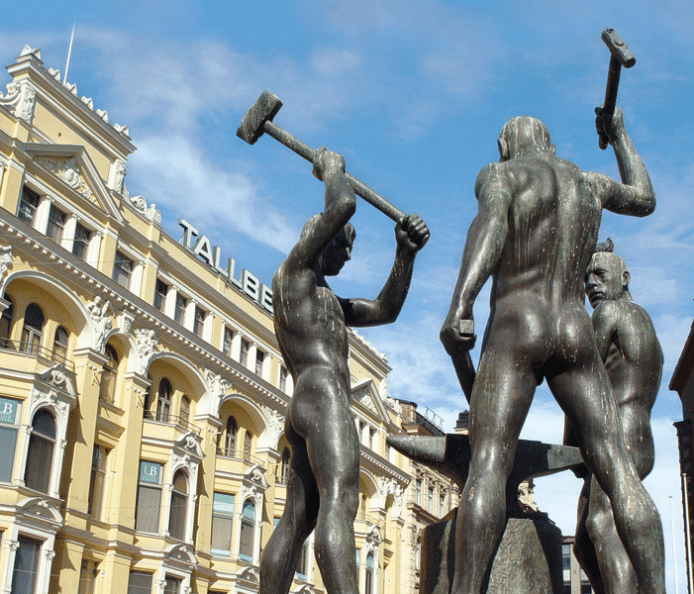 Julius Tallberg Corporation
The parent company of the group is Julius Tallberg Corporation, a family-owned business established in 1880. The corporation supports its subsidiary, ensures its funding and participates in the development of the company with the subsidiary's management. The corporation has a good financial standing, and it owns and manages significant property, share and capital assets that it actively manages in the long term with a profit-focused approach. The company's most significant property is the Aleksanterinkatu 21 commercial property in Helsinki city centre constructed by the group's founder in 1899.
Julius Tallberg Real Estate Corporation
Julius Tallberg Real Estate Corporation is a property investment company established in 1987. The company's operations and investments focus on the ownership and development of properties located in the Helsinki metropolitan region and the surrounding municipalities. The company provides efficient and flexible business space solutions and expert services that support our customers' goals. The development of Julius Tallberg Real Estate Corporation's operations aims to create permanent customer relationships and great partnerships. The company owns a decentralised and very profitable property stock, and its aim is to expand the property portfolio in a controlled manner. Julius Tallberg Real Estate Corporation serves its approximately 350 tenants in around 23 properties.